Mathias Grassow - Drones Ambient Music

| | |
| --- | --- |
| . | Perhaps my drones are 'cosmic downloads' that contain a certain message – but even if so: if perceived by our ears only, this message does not have the power to change our DNA and open up the way to more profound experiences of our inner self. Such music can, at best, give us a vague idea about who we are, and where our home is. I have the firm believe that if we manage to perceive music on more channels than just our ears – which are governed by our brain with all it's judgements and categorisations – this will enable us to perceive it on a level which still is beyond our imagination, an expanded perception that might include the relativity of space and time, and the simultaneity of past, present, future, and more … |
New release: KaleidosHope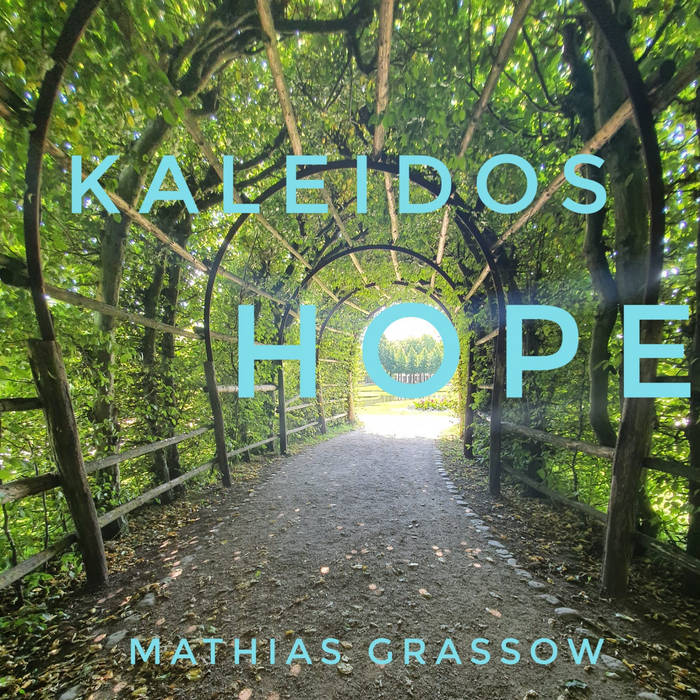 This new 80 minute album was created around the same time as "Bazaar" and can therefore be seen as a follow-up album and yet......it is different : Middle points here are also oriental instrumentation, whereby the hypnotic 5th piece represents the core of the mysticism of the Arab worlds and bridges this with the west and the typical "drone" music.

"Life is a kaleidoscope and we design its blaze of colors..."

released August 7, 2020

Thanks to CORNELIA KERN for images, titles and cover-concept.

NOTE : Parts V & VI were played live during my forthcoming live album from "Gut Saunstorf" nearby Wismar in germany on 1st of august 2020.

I want to dedicate this album In memory of the "Hibakusha" - and all the victims of the atomic bombs dropped on Hiroshima and Nagasaki on August 6th and 9th, 1945.
Aguilar is the Mathias Grassow archive Bandcamp artist site that my wife Cornelia runs and manages. There - and only there - you can get the exclusive "Mathias Grassow" archive series, starting in 1980 ....
The individual parts have a comfortable CD length, are mixed and mastered. According to the time, everything is a bow to the possibilities that existed at the time and is accordingly authentic. You can be happy to collect these series for an acceptable price.
Enjoy.
https://aguilar1.bandcamp.com

Live performance of the artist during the "Drone-Day" in Wiesbaden 26th of may 2018.

PLEASE LOOK HERE TO COMPLETE THESE SESSIONS and support my friends too
credits
released July 3, 2020

Recorded live at the Drone Day Event at Luisenforum, Wiesbaden, Germany, 2018-05-26
Mastered by HaDi Schmidt.
Aural clean-up by Michael Brückner.
Thanks to both of you guys !
Thanks too to Cornelia Kern for cover image, participation and support.

Connect with Mathias on Hubzilla and become part of Mathias Grassow's 3rd Ear!
Mathias Grassow has now joined the privacy aware, decentralized commnity- and publishing platform
Hubzilla
. Therefore you can now connect to a completely new (and private) Mathias Grassow Experience:
Come and join us! (It's free!)
Not only will you be able to directly communicate with Mathias and other like-minded people from his audience, we are also planing some special activities such as releasing some exclusive content just for you. All you need to do is join.
And:
We are not f*book
. This means that we do not track, collect or even sell and commercialize your data. We strongly believe in privacy and your right to determine how much you want of it.
You own your data.
You even do not need to connect to Mathias through this Hubzilla hub. You can connect from any hub you want.
access to bonus tracks that are not available elsewhere
up to date news and direct interaction from Mathias
the chance to connect with like-minded people who also enjoy and value Mathias' music